Metropolis 1991
Ongoing multi object work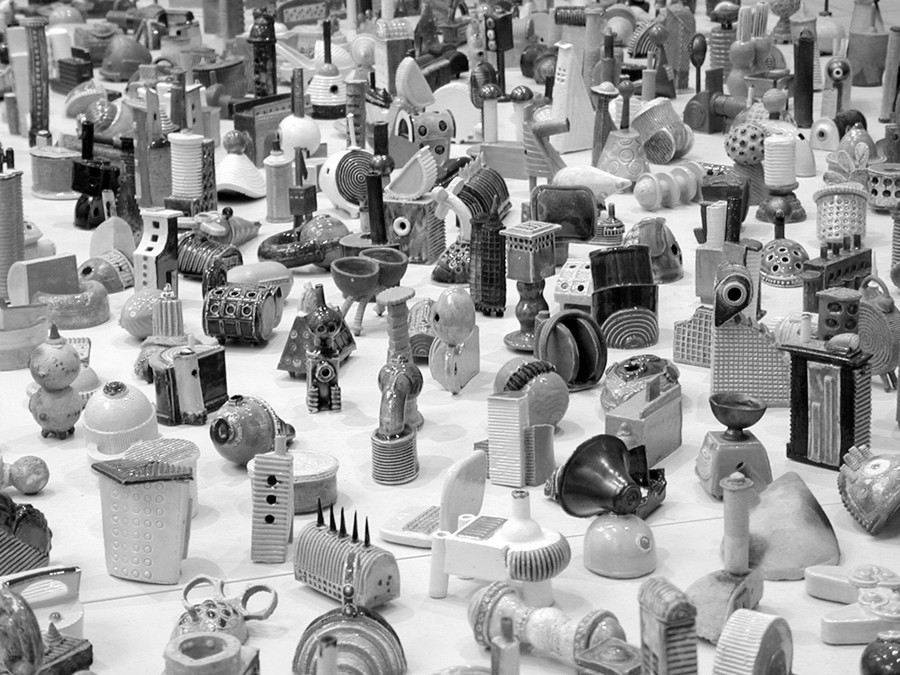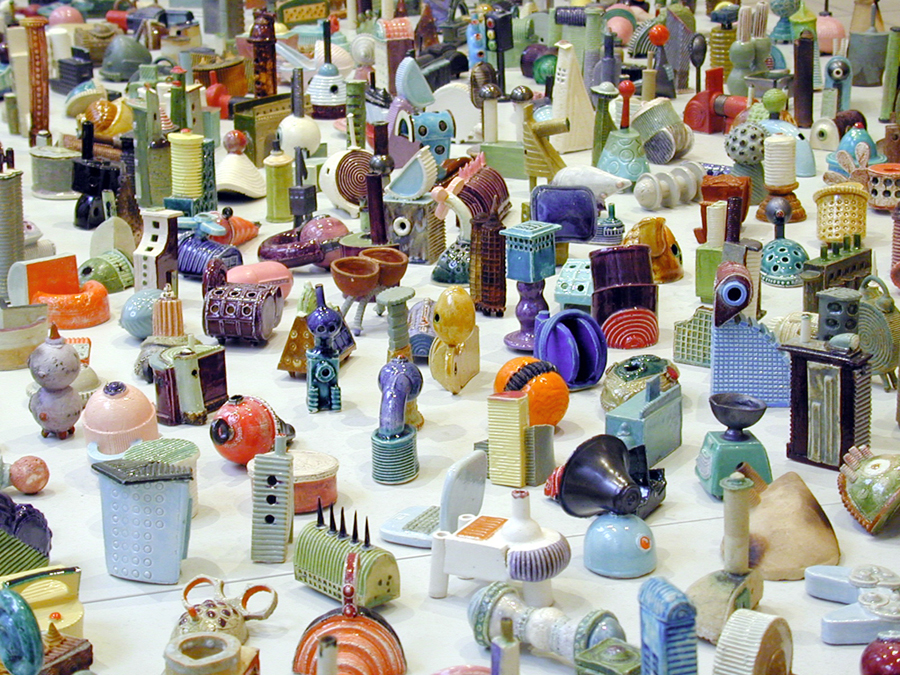 Metropolis is a multi-object work of over 1000 handmade clay sculptures . The installation charts the material culture of our urban environment, reflecting the complexity of the man-made world and human production. Drawing on memories of cities, museum cabinets, and flea markets, new fused forms which slip between overlapping identities are imagined and created. The historical and the current, the hand made and the industrial, the vernacular and the ubiquitous are all encompassed and reconfigured into a new landscape. 
The work was shortlisted for the Jerwood Ceramics Prize in 2001 and Lubna has continued to build on it over time, adding new objects to the original installation.