News
Page 3 of 3
14.02.13
Gyro panel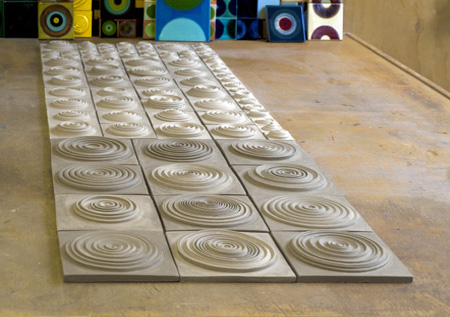 Sculptural Gyro tile panel. 
16.01.13
Archaeology in Vogue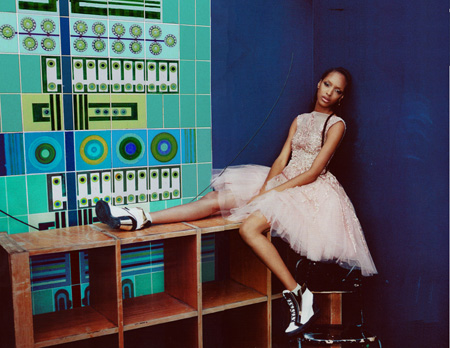 Following the recent discovery of Richard III beneath a council car park, it was a similar surprise to uncover this early project commissioned for Brixton Market, in the pages of Vogue. ¶ Brixton Market's history dates back to 1870 with the famous market arcades, Reliance Arcade, Market Row and Granville Arcade, arriving in the 1920s and 1930s. ¶ After a long period of decline, the market was regenerated at the turn of the century and is now Grade II Listed. The bustling, glass covered arcades are a thriving testament to community spirit which has rescued Brixton from becoming yet another Chainsville. ¶ Featured in Vogue December 2012.
17.12.12
Arts Council England Award
Lubna Chowdhary has received an Arts Council England, Grants for the Arts Award. The Arts Council's generous support has funded the development of this website and the purchase of a larger kiln. Thank you Arts Council England.
16.01.13
Ethos Centre, Imperial College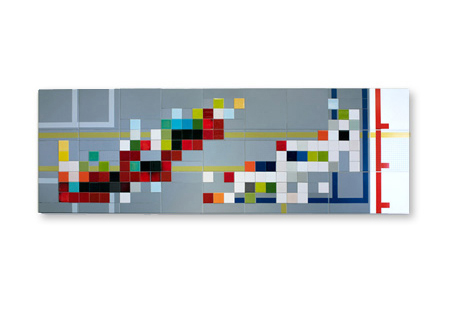 Three ceramic artworks recently installed at the Ethos Sports Centre, Imperial College, London. Commissioned by Graphic Thought Facility.
23.07.17
Metropolis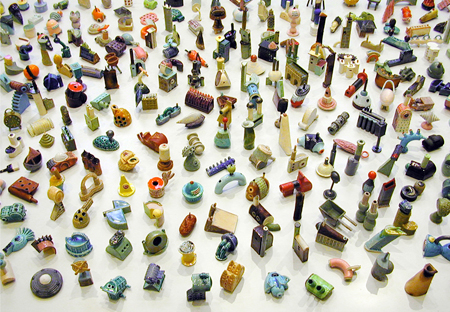 Metropolis dates. 16th -24th September London Design Festival.Metropolis by Lubna Chowdhary (V&A Ceramics Resident)Gallery 137, Ceramics Galleries, Level 6Short description (232 characters):
Metropolis is a multi-object work of over 1000 handmade clay sculptures Which  embedded in the iconic display cases of the V&A's Ceramic Galleries during  London Design Festival. The work charts the material culture of our urban environment, reflecting the complexity of the man-made world and human production.
Gallery 137, Ceramics Galleries, Level 6,