Lantern Tower 2007
Slough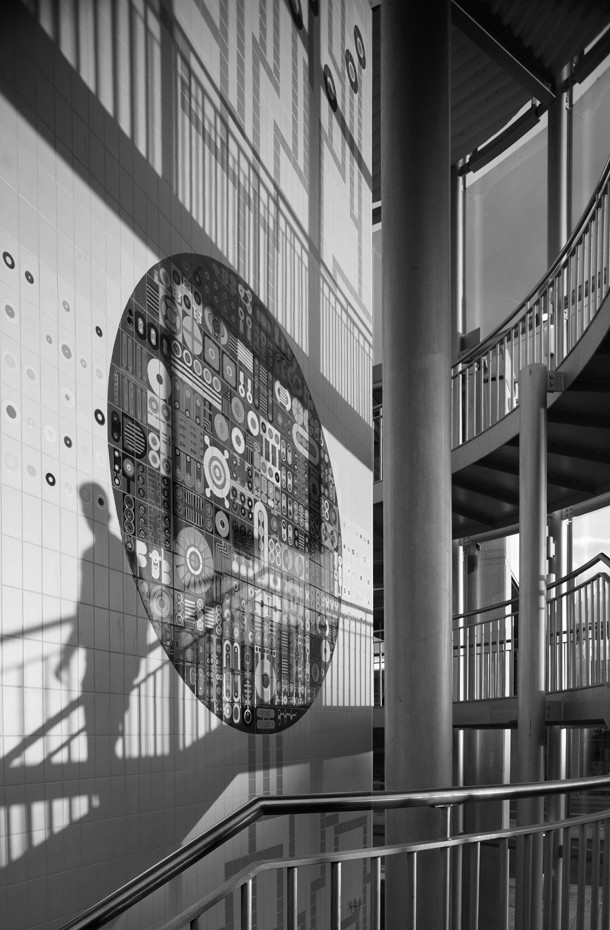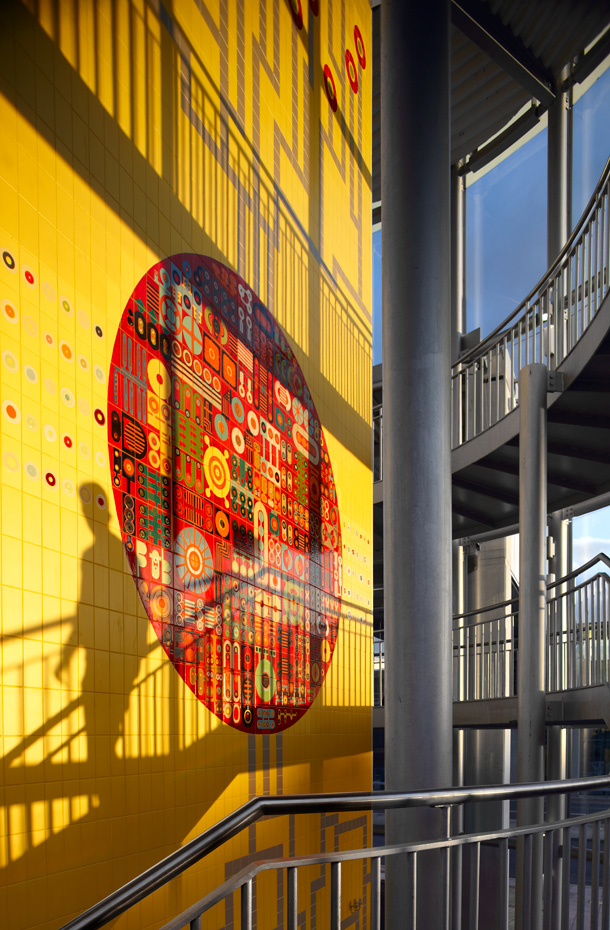 Commissioned by Slough Borough Council
1100 x 1500 cm
Hand glazed ceramic
This new artwork was commissioned to celebrate the diversity
of Slough and provide a significant waymarker and landmark for
a major public thoroughfare in the town centre. ¶ The work is sited on the Lantern Tower, a three storey lift building on the A4. It stands at the centre of an important transport interchange with over 10,000 commuters passing in close proximity daily. ¶ The resulting design,
a contemporary heraldic image, flows continuously around the four sides of the Lantern Tower. The imagery suggests the hub of connections and links generating from within Slough and illustrates its success as a community and as a vital industrial and economic base for global technology companies in the UK.