Nocturne 2009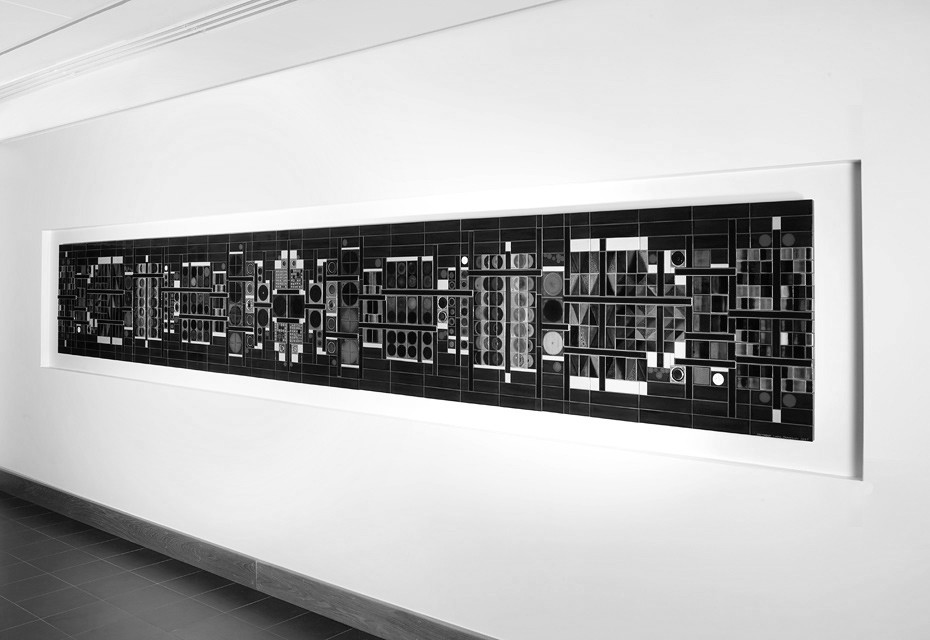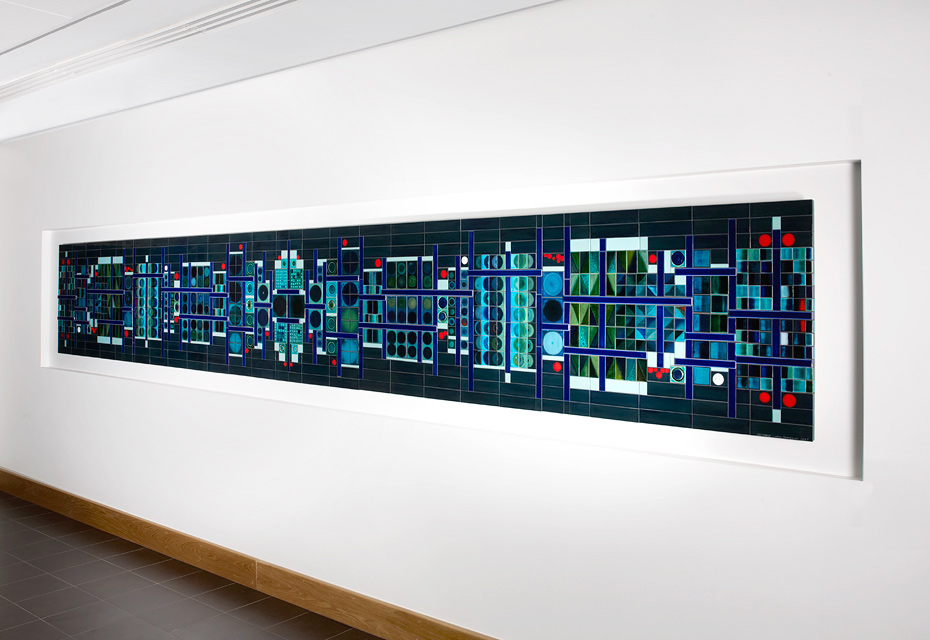 Commissioned by BBC Wales
75 x 600 cm
Ceramic
Commissioned by BBC Wales for its concert hall in the Wales Millenium Centre, to commemorate the life of the late Welsh composer Alun Hoddinott. ¶ An exploration of Hoddinott's work and creative personality revealed parallels in the creation of musical and visual composition, both employing elements of structure, rhythm
and pattern. The work takes the form of a palindrome, a favourite structural device of the composer, whilst the title, Nocturne, reflects Hoddinott's favourite musical mood and habit of working late
into the night as he created his music.