Endless Iftar 2023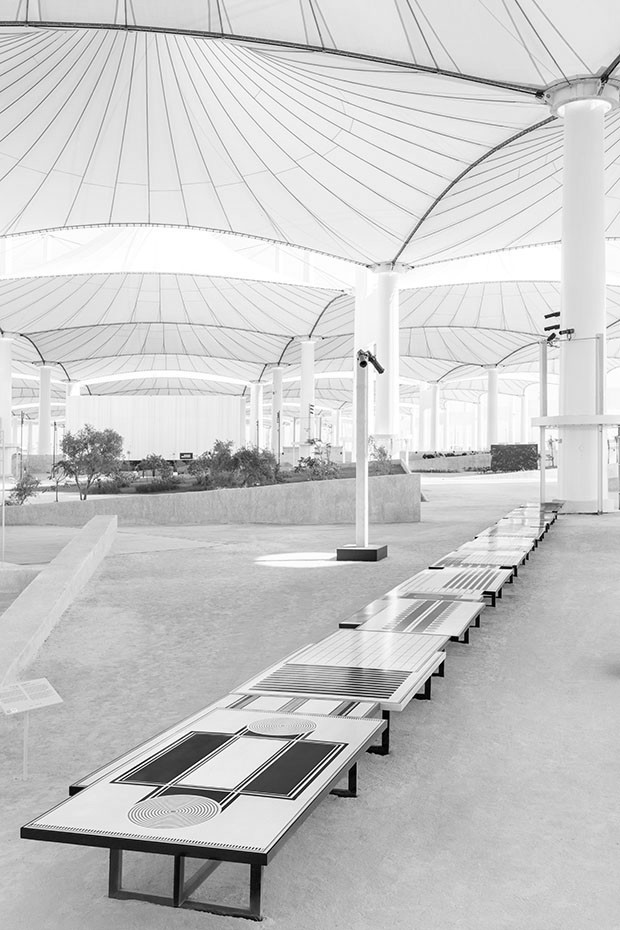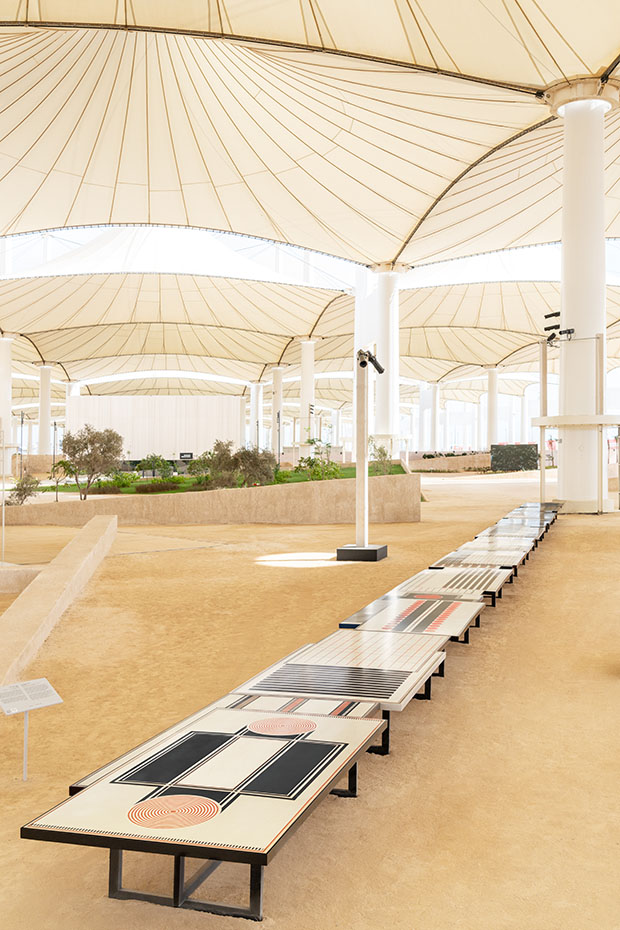 Specially commissioned project 'Endless Iftar' at Islamic Arts Biennale 2023, Jeddah S.A.
The table installation created for Islamic Arts Biennale celebrates generosity, hospitality and the communal rituals of eating and praying together.
Its title refers to the meal with which the faithful break their fast during Ramadan, gathering together to share food. 
The work draws on the tradition of the'majlis' where guests were originally entertained seated on the ground. In earlier times when communities were nomadic, the floor was covered with overlapping palm fronds and later these were replaced with overlapping carpets or cloths.
As more guests arrived, carpets were added to create an infinitely extendable space - an unspoken symbol of welcome.