News
Page 2 of 6
03.05.20
Green Art Gallery Dubai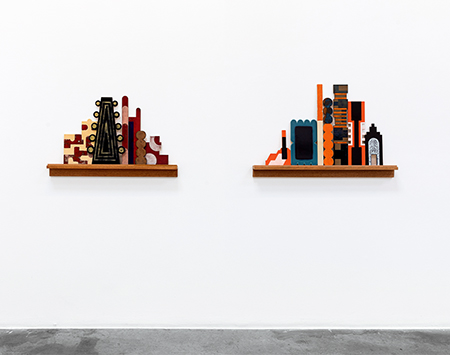 A group exhibition, evolving out of a collaboration between Green Art Gallery Dubai and Jhaveri Contemporary India.
26.04.20
India Art Fair 2020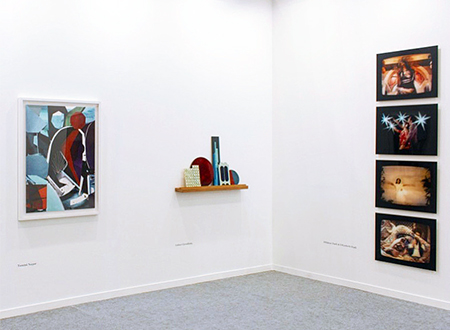 Certain Times XIX exhibited with Jhaveri Contemporary at India Art Fair 2020.
26.04.20
Metropolis acquisition by Jameel Foundation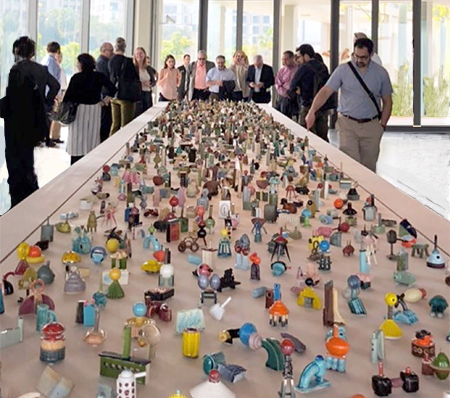 Metropolis has been acquired for the permanent collection of the Jameel Foundation Dubai. The work is on show until October 2020. 
02.12.19
Birmingham Museum and Art Gallery acquisition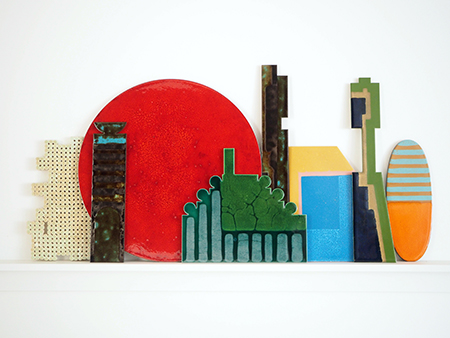 Birmingham Museum and Art Gallery have acquired Certain Times 24 with the generous support of Contemporary Arts Society.
01.07.19
Standard Hotel. London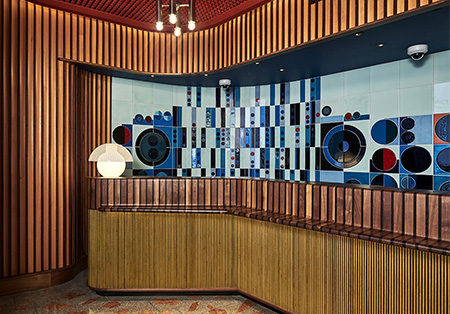 Ceramic wall installation commissioned for the entrance of the new Standard Hotel in London. Orginally built in 1977 as Camden Council headquaters, the building has now been redesigned by Shawn Hausmann Design.
07.07.19
Verso Nuovi Canoni. ICA Milan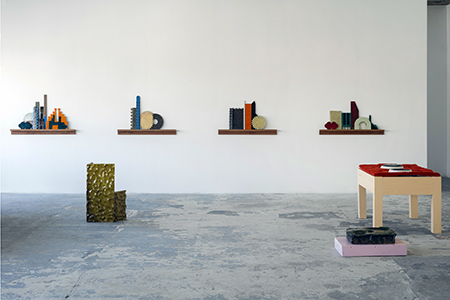 07.03.19
Art Basel, Hong Kong 2019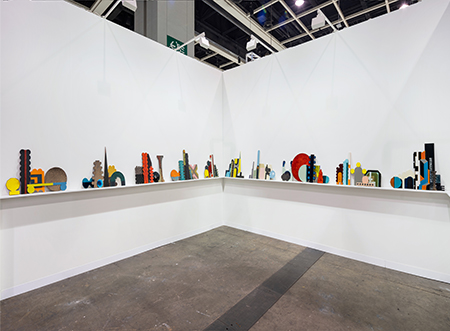 'Certain Times'. Solo presentation with Jhaveri Contemporary at Art Basel Hong Kong, 2019.
Financial Times essay. 
03.02.19
Galerie Klaus Gerrit Friese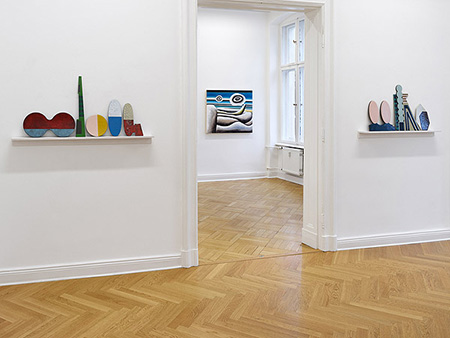 Two tableau sculptures, 'Captain of my Spaceship' and 'The Reward' are included in the group exhibition 'Auf dem Weg zum Motiv' ('On the way to the Motif. Contemporary Artists Meet Willi Baumeister').  ¶ At Galerie Klaus Gerrit Friese, Berlin, 26th Jan-6th April 2019
03.02.19
India Art Fair 2019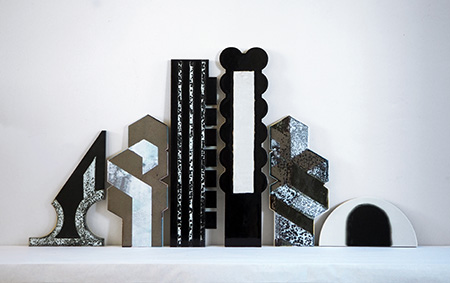 'The World They Had' exhibited by Jhaveri Contemporary at India Art Fair, New Delhi. 31st Jan-3rd Feb 2019.
06.01.19
Kochi Muziris Biennale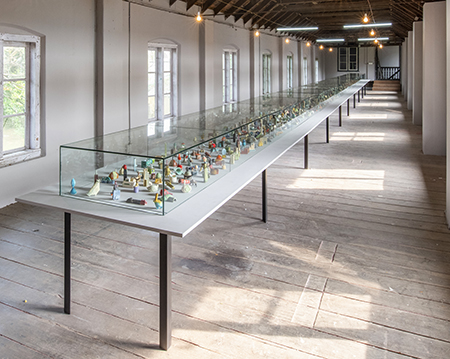 Metropolis, a multi object work was exhbitied at the 4th edition of Kochi Muziris Biennale in Kerala, South India. Conceived and Curated by artist Anita Dube, 'Possibilities for a Non Alienated Life',  includes the work of ninety four international artists. The Biennale runs from 12 December 2018 - 29 March 2019. ¶ The work is shown, installed at the historic Pepper House in Kochi.